At Columbia Sportswear, we believe we can have a positive impact on the world by improving the lives of women and men in our supply chain.
That's why we partner with our suppliers and nonprofit organizations like Business for Social Responsibility (BSR) to implement HERproject—a multifaceted program that strives to empower women working in global supply chains by delivering training on improving health (HERhealth), finance (HERfinance), and gender equality training (HERrespect).

We specifically look at programs that improve the lives of women as they represent 75% of Columbia's global supply chain workforce.

The HERproject mission is to unlock the full potential of women working in global supply chains through workplace-based interventions on health, financial inclusion, and gender equality.


Seeks to improve women workers' health knowledge and help them gain confidence to practice preventative care and pursue medical treatment.
Our manufacturing partners in China, India, Indonesia, Myanmar, and Vietnam have participated in this program.

Strives to improve workers' financial capabilities, decision-making power, and their use of formal financial services.
Our manufacturing partners in Bangladesh, India, and China have participated in this program.

Promotes gender equality and tackles violence against women.
Our manufacturing partners in India have participated in this program.

HERproject programs are delivered during work hours free of cost to all employees. All female employees are encouraged to participate in programs, as well as men where appropriate: HERfinance programs involve everyone at a workplace and HERrespect addresses gender norms held by men and women across different positions.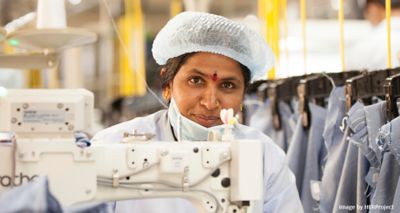 Since implementing HERproject in 2008, more than 50,000 workers in our supply chain have had access to the programs.

We have made a public commitment through the United Nations Foundation's Private Sector Action for Women's Health initiative to impact the lives of 150,000 women by 2025.
❝
Columbia is making this commitment to women's health and empowerment because it is the right thing to do.

Workers are a critical part of our supply chain and it is important for us to contribute to their health and well-being on and off the factory floor. This benefits not only the workers, but their families and their communities.

– Tim Boyle, Chairman, President and CEO of Columbia Sportswear Company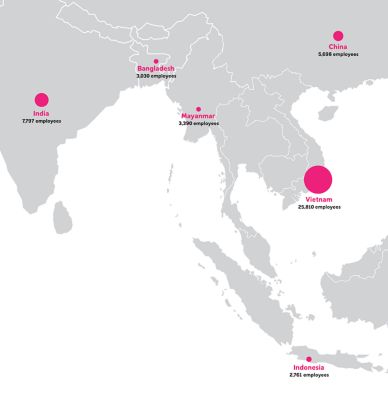 Xiaorong Shares Her Journey